Young singers' calendars packed with live shows
---
With the temperatures dropping low in the country, the music scene is heating up with activity. The winter months are a prime time for stage performances, but in recent years there has been one significant change: previously, audience members looked forward to watching senior artistes perform live, but today the stage is dominated by young musicians.
Last month, Beauty added a new number to her record for stage performances, by appearing in 18 shows across the country. The New Year is looking no different for her either, as the artiste is booked for shows in various regions around the nation. Beauty is slated to perform in Mymensingh on January 15, and in Narail on January 19. On the 20th and 23rd of this month, the singer will be edging closer to the capital in a performance held at Gazipur.
"I love performing in front of the audience, because you get to see the songs they really like, and interact with them. The artiste is connected closer to the people s/he strives to please, and there is no greater satisfaction," stated the singer.
Beauty also added that she had to turn down many shows to further-away district, as the journey is far too long and arduous for her infant son.
Sabbir, another Closeup 1 contestant, also has his schedule full. The singer spent the first three days of 2018 in Cox's Bazar, where he entertained large throngs of listeners. The singer will have to shuttle back and forth between the capital and the beachside town again as he has to perform in Dhaka today, and Cox's Bazaar tomorrow. The singer will return to Dhaka for another show on January 16, after which he will perform within the capital and around.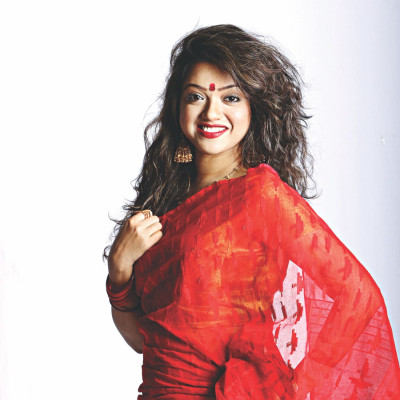 "There are many interesting incidents that happen during shows, which keep us on our toes. But it is greatly rewarding to watch the audience's reactions while you perform," he stated.
However, few are as busy as Salma, who hardly has any time to breathe. The singer's schedule has been fully booked until January 20, before which she has been rushing between the capital and other towns around Bangladesh. On January 25, Salma will fly overseas to perform in London, where she will remain for two weeks.
But while she hardly has a moment's respite, the singer is enjoying herself immensely. "Singers live to perform, and while we may be extremely busy, our spirits are higher than ever," she said.
Popular singer Muhin is also in high demand, with dates in Dhaka, Jessore, Barisal, Naogaon, Feni, Noakhali, Cox's Bazar and Savar. The singer also informed The Daily Star that while he renders his original songs, he also covers popular film tracks on audience demand.
Singer Kornia is busy serenading audiences in Chittagong, Sylhet, Dhaka, Chandpur, and has her itinerary full until the end of this month. But Kornia remains tireless, adding that she performs numbers based on audience demand.
Also busy until January 20 is Liza, who is expected to perform in Dhaka, Jamalpur and several regions in Noakhali. The singer will also perform live on a TV channel this month. The versatile singer will perform folk and rhythmic numbers in addition to her own songs.
"We don't really have any stage shows lined up during other times of the year, so we always look forward to the winter months," she stated. The singer also added that she will travel to Australia next month to perform.
---